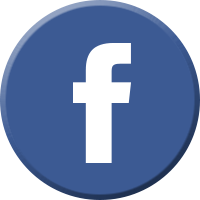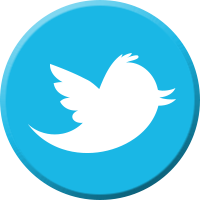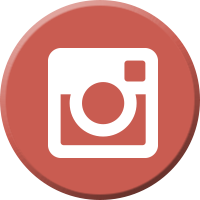 Locowise Social Media Toolkit.
Actionable Analytics For Brands & Agencies
Start your FREE 14 DAY TRIAL TODAY!
Increase your fans today with a 14 day risk free trial
Complete access to all tools and features across your Facebook, Twitter & Instagram profiles!


Track content performance
Analyse
Get in-depth, actionable insights, presented clearly across your social channels that will allow you to increase your following and drive higher engagement. Find out which content is giving you the best reach to who are your top fans are.

Track competitors
Benchmark
How does your performance compare to your competitors? Benchmark gives you the answer, with comprehensive insights on how you compare across lots of different areas including engagement, fan base growth, post performance, timing and frequency.

Publish at the right time
Optimise
You have put the time into producing quality content, now let Optimise guide you to best day and time to gain the most engagement. You can even understand what time is best to post to people who have engaged with specific previous posts.

Professional output
Report
Beautifully presented graphs on the screen can easily be turned into PDF reports for printing. What's more, with our Theme Manager you can customise the screens to incorporate your company logo and branding to further the customised look.
Analyse
your post performance
CONTENT
Success in social is all about good content. You can optimise to the sky and back but if you are not sharing good content then you won't see any progress. Locowise's Content tool is the most flexible and comprehensive available. It presents you with a view of your posts for any date range you set and then lets you analyse by a whole spectrum of criteria. Whether you would like to see the most shared, the highest engaged or the posts that generated the most negative actions, you can do this with a few mouse clicks and quickly be presented with the results. Separating out the paid from the organic is just a simple click, giving you the ability to analyse, compare and report.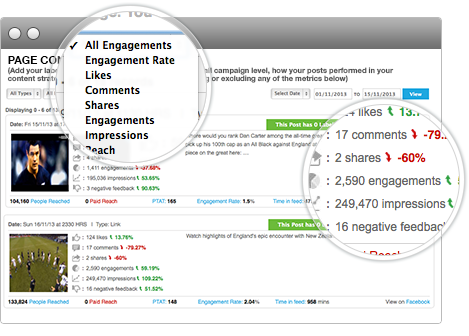 Improve performance by
tracking your competitors!
BENCHMARK
Locowise's Benchmark tool gives you the ability to compare yourself against or gain insight into you competitors or other pages in your sector. Select the profiles you wish to track and you can see who is growing fastest, who is getting the most likes, comments, shares, retweets etc as well as which days they are most active, what they post, who the top fans are and see what words are trending on their pages plus lots more.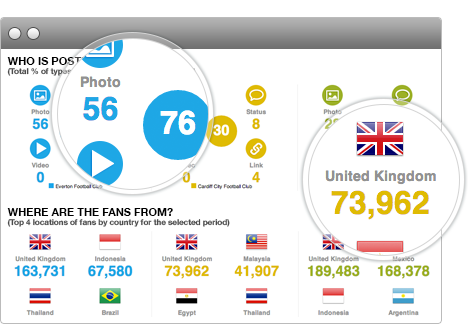 Are you
posting at the right time?
OPTIMISE
Optimise analyses the engagement your posts have had historically and helps you decide what day and time is best to post to a particular group or your fan base overall. Locowise will guide you graphically showing what has worked best in the last week, month or year if you so desire. Where it gets really cool is when you add your labels back in. Now you can ask what the best day would be to post to fans that have previously engaged with your summer campaign, a certain product or set of posts.
Locowise lets you drill down and not only understand the likely performance of the post but suggests, based on previous activity, what the best post type would be and even what the best hours of the day to post. All of which is to help you get the maximum engagement opportunity for your post. A simple click on the hour you choose will immediately move you through to the scheduling tool so that you can schedule the post and have confidence that you are sending the post at the optimal time.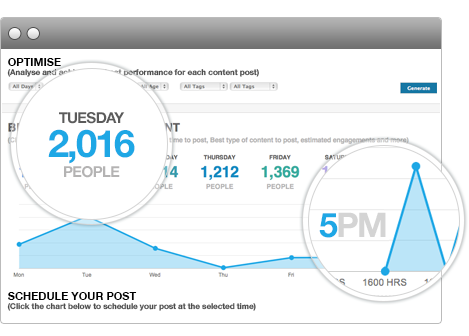 Are you getting the
desired results?
TRACK CAMPAIGNS
Labels are a powerful feature of Locowise and elevate your ability to segment and optimise your performance. A label could be considered an invisible hashtag you apply to your post that only you can see. You can add as many as you like to each post and it can be done at posting time via our post scheduler or retrospectively after posting. Once added you have a whole new way of filtering how you view your data. As an example, you can understand what was the most shared content from e.g my summer campaign for the new product X. Locowise will immediately show you a detailed post performance breakdown but only for the posts that were in that campaign and only those that were for that particular product.
Labels have many uses, from campaign and product segmentation to identifying who was responsible for the post. They allow you to group your posts in any way you want and give you a very quick way to understand what is working and what is not but segmented in the way you wish to look at performance and not just all the posts thrown up for you to have to sift through.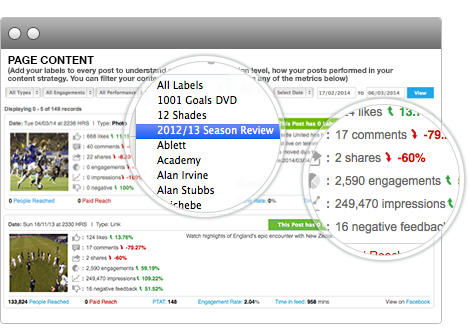 Understand

your fans!
ENGAGEMENT
If you are putting out the right content then you will want to see that rewarded through increased fan engagement. Locowise's Engagement is the place to understand that with an array of charts and infographics to help you review performance and optimise further. From understanding which days of the week you gain the most engagement to which days you are likely to see stories generated about your page. Which post type is giving you the best reach to who are your top fans Locowise clearly produces the information and allows you to drill down to the underlying data, as always, to understand more.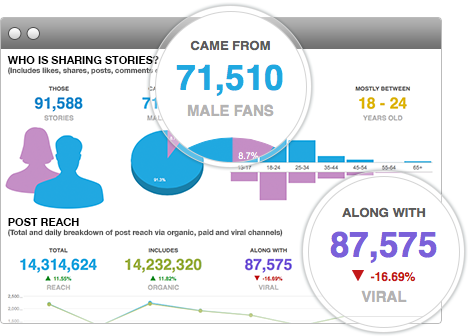 How is your profile
performing?
DASHBOARD
Dashboard is where we look at how are page is performing. We can quickly review any time period we want and have comparisons for the equivalent period automatically displayed. Throughout Locowise, every graph and chart is linked to the underlying content so if we look at the increase in fans or followers, we can drill down on particular days and we are presented with the posts for that period, allowing us to understand what drove the performance that day.
Gain to Loss (GtL) is a simple Locowise metric now widely adopted by some of the largest brands in the world. It allows you to understand overall performance, taking into account both the fan/follower increase as well as the fan/followers lost. It is often illuminating to find that the biggest growth days were not the necessarily the best days.
Necessary information like gender, location, referrals and like sources is presented clearly and is easily understood using an infographic style.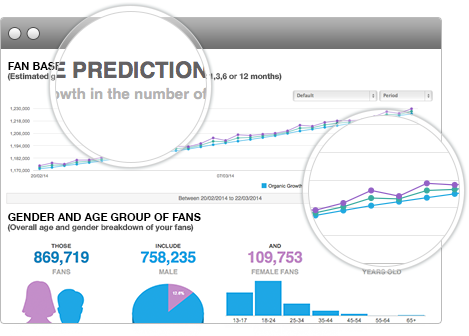 Are you taking
corrective measures?
NEGATIVE FEEDBACK
As important as understanding what is working, it is also critical to understand what is not. Facebook, as an example, will penalise in performance terms, a profile which is receiving a lot of negative actions such as reports for spam, block from feed etc. With Locowise you are presented with a chart that lets you see which days you accumulated more negatives than usual and with one click you can drill down and see the specific content that generated it.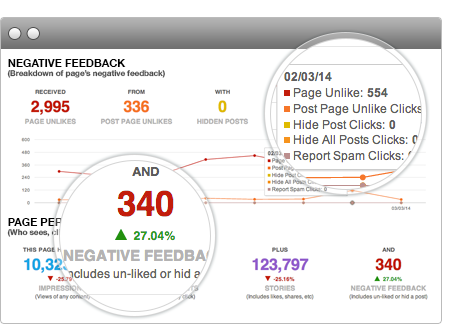 Increase your fans with a 14 day risk free trial
Complete access to the tools to manage your Facebook, Twitter & Instagram profiles!
Discover
how customers use Locowise
---

Social media and PR companies
use Locowise to manage communities, track campaign performance and client reporting.

Advertising Agencies
use Locowise to review content performance and acquire fan base preferences on content.

Small businesses
are using Locowise to give instant feedback on post performance to enable them to build and grow strong, engaged fan bases.

Car manufacturers
use Locowise to understand their community and build engagement and drive brand messaging.

Entertainment companies
use Locowise to maximize engagement around their posts that drive traffic to their commercial channels.

FMCG
use Locowise to manage social branding, measure campaigns and build communities.

Education institutions
use Locowise to optimise potential and student engagement around campus news.

Hotel groups
uses Locowise to target posts to sections of their fan base that have previously engaged with property posts from specific locations.

Professional sports teams
are using Locowise to target specific fan demographics within their communities.
Locowise Social Media Toolkit is trusted by...